Using Biostarks' tests translates to receiving an unprecedented amount of information regarding the current state of more than 30 of your biomarker levels, along with personalised and actionable recommendations in the form of an easy-to-understand report. This is possible thanks to our unique technology and to the in-depth approach to laboratory analysis using our innovative method.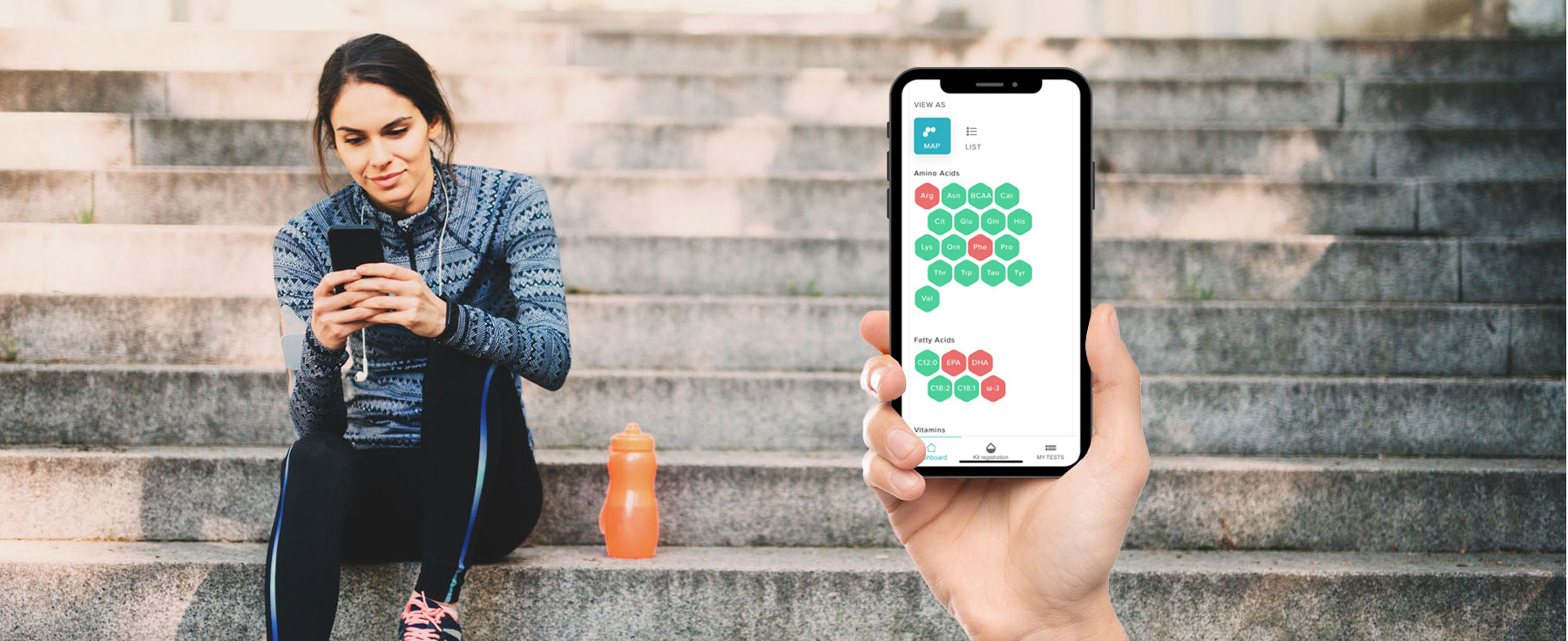 Listen to your body through biomarkers
No uncomfortable blood drawing
Cheaper than a traditional laboratory test
No lengthy prescription process necessary
Easy-to-understand results
Actionable recommendations
Accredited laboratory
Your detailed results
Anyone who seeks to better understand their health, wellness and ability to perform can benefit from Biostarks test kits and resultant analysis.
Receiving usable, actionable data regarding more than 30 personal biomarker levels and having the opportunity to longitudinally monitor this encourages people to become the heroes of their own health and performance.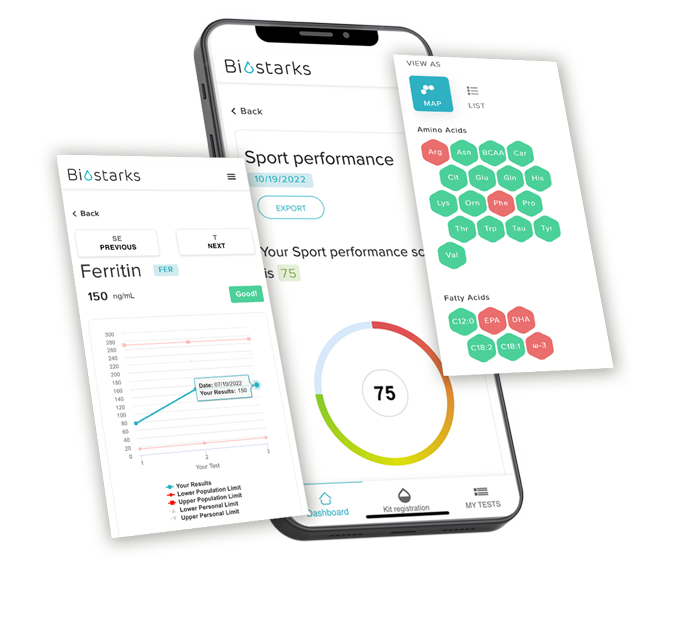 A general wellness overview
Essential micronutrients are required for our organism to thrive. These micronutrients orchestrate our physiological functions which maintain our health and wellbeing. We are what we eat. Many people use our test to receive and monitor a general overview of their biomarker levels. These in-depth actionable recommendations provide a comprehensive wellness insight whilst encouraging corrections and alterations where necessary.
In the event of the preparation for an athletic effort such as training for a marathon, or even starting a muscle gain regimen, ensuring your biomarker levels are optimal has multiple benefits. Many of our tests are used in preparation, during and after so as to ensure optimum performance, recovery, and limitation of injury.
A lifestyle change or an alteration of diet or weight can vastly impact biomarker levels. Often, our tests are used to monitor biomarker changes during lifestyle adjustments, ensuring that critical insights and actionable recommendations are put to work to keep the change moving in the right direction.
Longitudinal collation of ongoing results provides consolidated health, wellness, and performance data over time. This allows you to not only benefit from our personalized and actionable recommendations, but also to track your progress and establish your individual reference ranges (as opposed to general population ranges).
A QUICK & SIMPLE TEST

Frequently Asked Questions