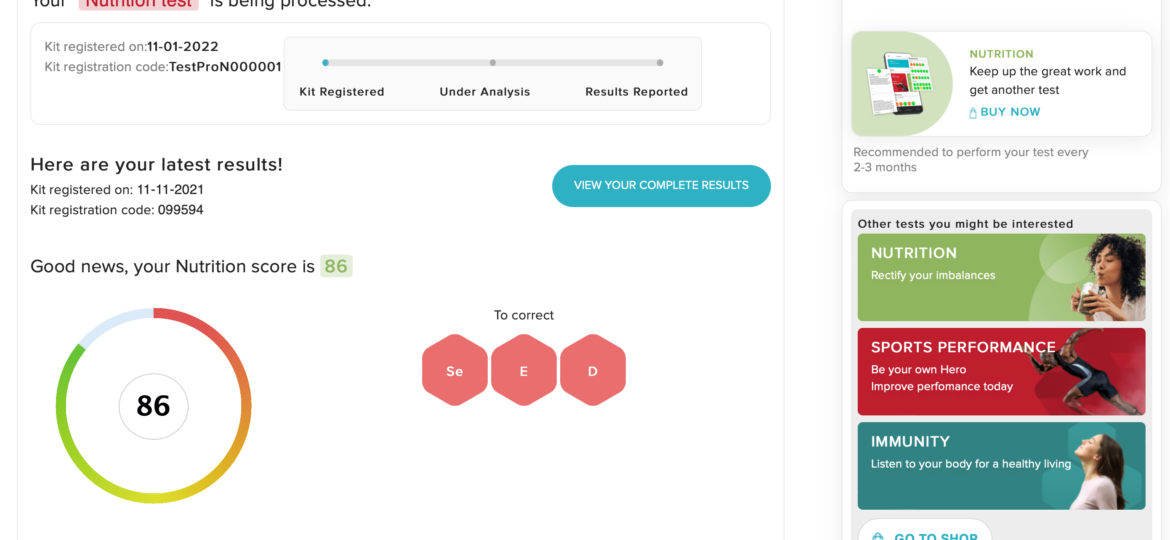 Biostarks is proud to announce the launch of its new results platform!
After months of development, we at Biostarks are thrilled to share our new results platform with our customers! We are confident that this is a large step towards the best user experience possible and will support a clear and visual interpretation of results and recommendations.
Some of the main changes include:
We are a customer-centric company. As such, it is primordial for us to make sure that our users can not only receive the rigorous results and recommendations that we are known for, but also have a smooth and intuitive experience when receiving their results.
We are constantly striving to improve and reinforce not only the Biostarks brand as a whole, but also the real substance of Biostarks' products, the results. Our talented team of developers and designers have worked hard to improve the aesthetic elements of our results platform, to provide a clearer and more captivating experience for our users.
Some small bugs have been corrected, resulting in a more fluid experience for users visiting the results platform.
If you haven't done so yet, log in to your results using the link in our menu and come explore the new version of our results.