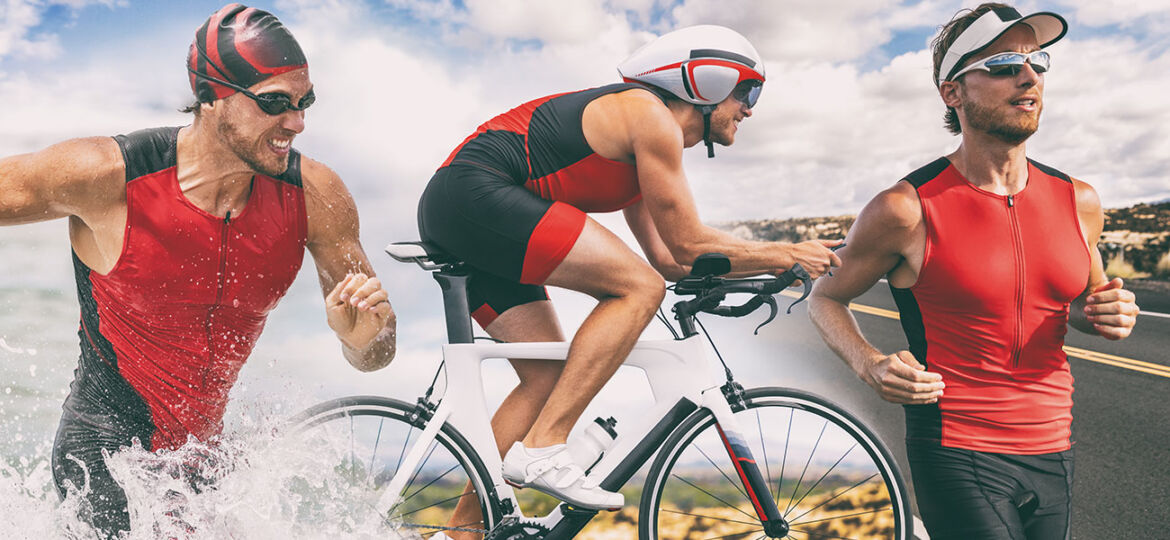 How to Boost Your Chances of Making Your IRONMAN® Experience Great
Whether you've decided to embark on the traditional full IRONMAN® (3.8km swim, 180km bike and 42.2km run) or a Half IRONMAN® ('70.3'), you'll need to prepare your body and mind for a 13-17 hour race. Depending on your fitness levels when you kick off training, you'll need six to eight months to be fully prepared for IRONMAN®. You'll need to devote 10- 15 hours to your training per week, and even if you're juggling work, family and other stuff, creating a well-structured plan across all three disciplines is highly possible if you plan properly.
Top IRONMAN® Training Tips
Triathlon training is very time consuming, so every day, you'll need to schedule your priorities and plan for the following day, making sure you allocate the right amount of time for your training among all your other responsibilities and chores.

Make sure you build up to the training volume you want to compete at gradually and carefully. Overall, in terms of intensity, it's vital to build on your aerobic foundation; break up training into 80% aerobic (low heart rate) and 20% intense strength training. Keep strength training focused on your lower body (legs) as that will be your focus in both the running and cycling.
Swimming makes up only 10% of the entire race, but still requires good preparation. Dedicate around 1.5 hrs per week to practice, separated in two sessions of 45 minutes each. Focus on building endurance and strength breaking each 45-minute session into three or four high-intensity swims followed by short recovery breaks. After a few weeks, lengthen and intensify the swim periods.
For cycling, focus on two one-hour bike workouts per week. One can be indoor training and the other outdoors, ideally in more challenging threshold sessions that include hilly areas. Try to include a three to four hour long ride within each week. 
Running is the most impactful of the three disciplines because you'll be putting pressure on all your joints. Aim for two and a half hours of running sessions and train including a variety in the types of running you're doing, such as starting by track running, followed by hilly running (not too steep and not too shallow) and then fartlek running (running as fast as you like/can followed by intervals of walking or running as slow as you want). Increase your running session by 15 minutes per week.

What Accessories You'll Need for Training & Competition Day

Start by taking into consideration the environment and weather you'll be racing in. If you want to invest in the right gadgets and accessories to facilitate your training and final performance, consider the following.
Swimming: Goggles (consider the goggle lense as well), swimming cap, wetsuit.
Cycling: helmet, wide, comfortable sunglasses, cycling shoes, a good bike and a trainer if you're planning indoor sessions.
Running: sturdy, well-fitting running shoes (aim for half a size larger than your normal size), GPS watch, heart rate monitor to wear around your chest.
What is the Best Nutrition Plan for IRONMAN® Success?
Just like your physical training, the way you fuel your body during your preparation should be leading up to how you will be fueling your body on the actual day. Changing up your nutrition just before the event or on the day is not a good idea. 
Having already tested what liquids and foods suit your metabolism during your months of training, schedule what you want to consume during the race, and at what intervals – setting reminders can be very useful.

Have a Race Day Strategy Plan. During the race you're expected to burn four times more calories per hour than you normally would. Experts advise that you'll need to estimate a ratio of 65% carbohydrate and 35% fat, with carbohydrate stores running out approximately 90-120 minutes into the race. Carbs, water and sodium are essential, as are electrolytes.
As a general rule, avoid the rookie mistake of loading up on too many liquids, fluids or gels before or during the race, as they can be hard to digest and hinder your performance. Consider drinks and gels that include sodium to avoid strong, syrupy sports drinks that are high in glucose, which can be too much to stomach a few hours into the race. Combine light sports drinks and water, but don't rely on water alone, because you'll need electrolytes throughout the event. More specifically: 
Swimming: It's not practical to consume gels or drinks during an IRONMAN® swim, so don't bother.
Cycling: Once on your bike, it's easier to consume carbo gels with electrolytes, water and/or chew-bars.
Running: By this point exhaustion and metabolic imbalance commonly sets in, so don't consume large amounts of energy drinks and avoid gels or bars altogether. 
Before you start your IRONMAN® training, it's well worth checking out your current biomarkers to see what you need to improve in your diet for the demanding training you're about to begin. Order a blood test kit here to receive thorough results on your current levels together with customised advice on how to bring your body into optimum form for a memorably great IRONMAN® experience! Order now