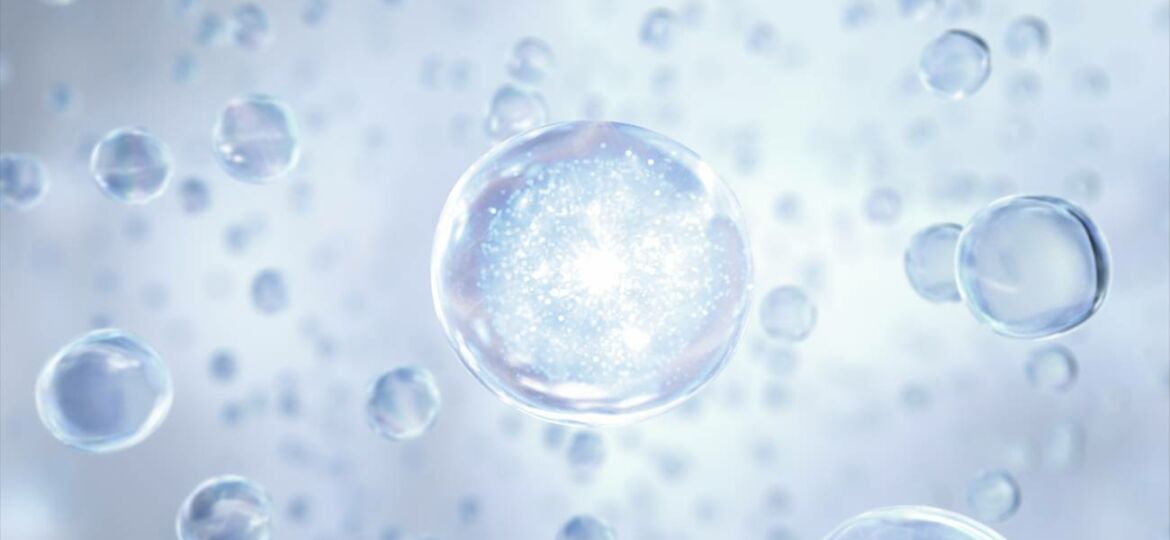 What are the Different Types of Biomarkers?
It's an obvious choice that most of us would prevent an illness or injury if we had the chance. We find preventing these conditions easier in the era of personalized wellness and nutrition. With modern technology in medicine, why would we settle for less?
That's why many nutrition professionals use biomarkers. Biomarkers are a puzzle piece to health journeys that provide clarity and future intent. They do not tell the whole story but decode health factors with thorough assessments and aligned wellness goals.
There is no question that the help of biomarkers plays a huge role in nutrition, health, and wellness. Looking to find out more? If so, keep reading if you want to demystify and decode biomarkers:
What are biomarkers?
Biomarkers are short for "biological markers." Springer Link states that a biomarker is "A biomarker is a characteristic that is objectively measured and evaluated as an indicator of normal biologic processes, pathogenic processes, or pharmacologic responses to a therapeutic intervention."
In other words, biomarkers are a measuring tool for your body. To remain healthy and happy, you want to consider this journey as a roadmap and biomarkers for your roadsigns. Roadsigns warn us of what lies ahead, whether it be good or bad, and biomarkers do the same.
While biomarkers do not focus on people's emotions or feelings, they focus on decoding health. This being said, there is a wide range of biomarkers, each with its own strengths and weaknesses. Keep reading to find out more!
What are the different types of biomarkers?
There are limitless possibilities for what does and does not constitute a biomarker. Biostarks testing kit, for example, assesses over 30 different biomarkers. But, BEST (Biomarkers, EndpointS, and other Tools) says there are six categories that biomarkers fit in:
Risk.
A risk biomarker measures an individual's likelihood of developing a disease or condition. This can be based on genetic factors, lifestyle choices, or other factors.
Diagnostic.
Next, we have diagnostic biomarkers. Diagnostic biomarkers accurately determine whether a patient has a particular disease. Genetics, proteins, and blood are the most common subgenres for diagnostic biomarkers.
Monitoring.
Good things can take time. Physical body improvements are no different. That's why there is a monitoring biomarker that assesses diseases, responses to treatments, or both when needed.
Prognostic.
Prognostic biomarkers are measured before any treatment. Prognostic and predictive are not the same, although these two often get confused. Prognostic sorts out the outcomes of specific illnesses or possibilities, and prognostic biomarkers help determine disease progression.
Predictive.
Instead of acting on pure suspicion, biomarkers use facts to help identify people who respond better to treatments. With the rise of personalized medicine, predictive biomarkers are becoming increasingly popular in choosing the best treatment regimens for each individual.
Response.
Response biomarkers are amazing devices that provide proof of concept and understand how certain products affect our bodies.
Safety.
In some cases, switching medicine or therapies can be life-altering. Safety biomarkers ensure practical methods are put in place to measure the safety and likability of certain outcomes.
Why should we measure biomarkers?
Asking why we should not measure biomarkers is like asking if we need measurements in constructing a house. The structure needs accuracy and stability for a house to be strong and stable. Biomarkers indicate the same direction and peace of mind for our bodies. We recommend not living on the "damage is already done" approach when relating to our health and wellness (such as an unevenly built house).
Biomarkers are fantastic devices for monitoring our health. They access our current health standards and where improvement needs to be made. So the question should be, "why wait?"
If you are like most people, you probably don't know where to start with biomarker measuring, which causes you to procrastinate testing. You probably dread the long wait room sit or setup process at the doctor's office. But now, thanks to modern medicine, there is a better way!
Without leaving the comfort of your home, you can have our nutrition testing kit sent directly to your doorstep. These tests are easy-to-use and perform multiple test results. Whether you want to measure your sports performance, nutrition wellness, or longevity health, the possibilities are endless!
Biomarker Testing: The revolutionary bio-measuring tape
There is an extensive range of big and small biomarkers. Yet, they are a present-day revolutionary method to track your health. By monitoring specific proteins and other molecules in your body, biomarkers can give you an accurate picture of your overall well-being.
The best part about biomarkers is that they can be used to prevent disease. By measuring biomarkers, doctors can identify people at risk for infection or diseases and take steps to avoid them. Still being early in development, the best is yet to come with biomarkers and their impact on the health and wellness industry.
Every moment matters when it comes to our health. Don't wait! If you have any more concerns or questions about the process of biomarkers, contact us today!